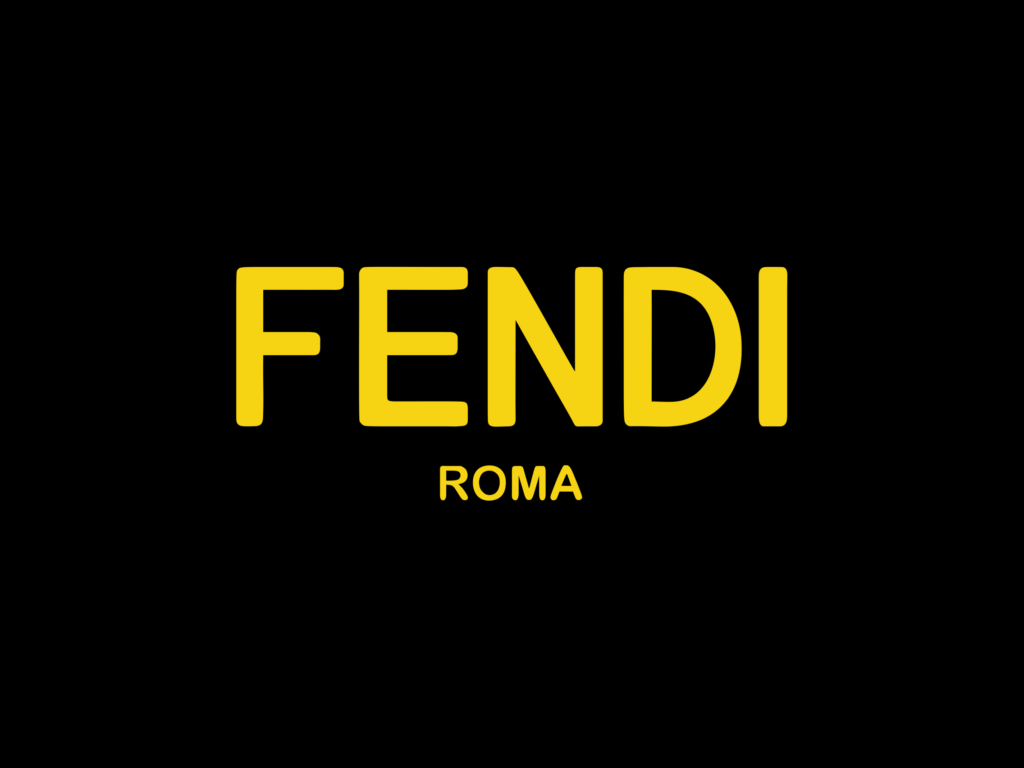 Fendi is one of the world's most luxurious brands. Adorned by celebrities and rappers across the globe, it is a stable contender for one of the world's most: opulent, ostentatious and lavish brands. Easily recognisable by its 'FF' symbol and its striking eye motif. I have had a remarkable experience with this brand which I will convey in this post.
A little bit of history
I always like to read the history of fashion brands. Especially historically rich brands such as Fendi. Fendi was founded in 1925 in Rome by Adele and Edorado Fendi. At this time, Fendi opened its first store in Via del Plebiscito located in Rome. In particular, Fendi specialised in producing leather goods along with furs. at this time. In addition, the Fendi's success expanded when the 5 daughters: Alda, Carla, Anna, Franca, Paola decided to join the family business which brought a new intensity to the brand. After that, Success came quick. Due to the success – in 1965 German designer Karl Largerfeld joined the Fendi House. Since then, the brand has had a massive influence on the world of fashion.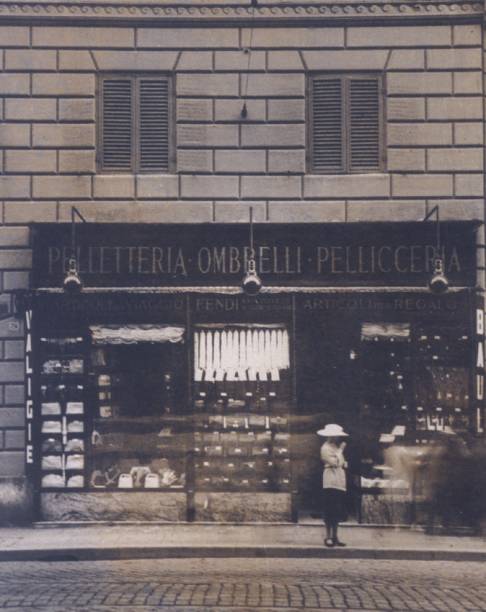 The Backstory
My experience with Fendi started when I was searching for a tie – a standout tie for my school prom. I have led a reputation that I always try to 'dress to impress' and that meant I could not disappoint on my last opportunity to. I wanted to find a tie that flaunted a luxurious possible.
That is where Fendi comes in. I found this Fendi tie that is just the classic "FF" pattern and I instantly like it.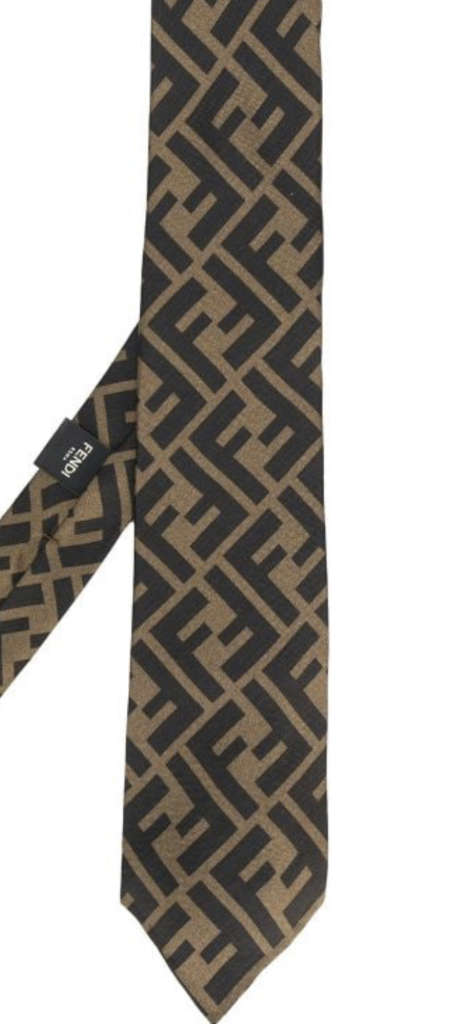 Stellar customer service
In my opinion, customer service is one of the most important aspects that contribute to a brand. It is the brand's way of telling its customers "We really value you as a customer and we want you to have the best experience as possible". I implement this mindset into other sectors of life. A restaurant for example. I judge a restaurant by its menu. A menu is a first impression from the restaurant – and it normally replicates the quality of the restaurant. For example, If I see a menu that's printed on an unconvincing piece of a4 paper and the writing is clustered – I would begin to get nervous because it is a precursor to what I am about to be delivered. (I am sorry I do not trust laminated menus either).
A high-quality menu indicates that the restaurant cares about every aspect of service. The same goes for fashion brands. If the customer service is excellent I can be confident that the rest of my experience will be excellent also.
Moving on from that analogy I will begin to start my experience with the brand. About 2 weeks before I made my trip to London – I saw the tie I wanted and emailed the customer service about it. They replied within 2 days to say it was unavailable – I was sad but they very kindly gave me an option to view another tie which was as similar as possible. It was a black-tie with white polka-dots marking the 'FF' symbol. I liked it a lot. I saw it was available for collection in the London store.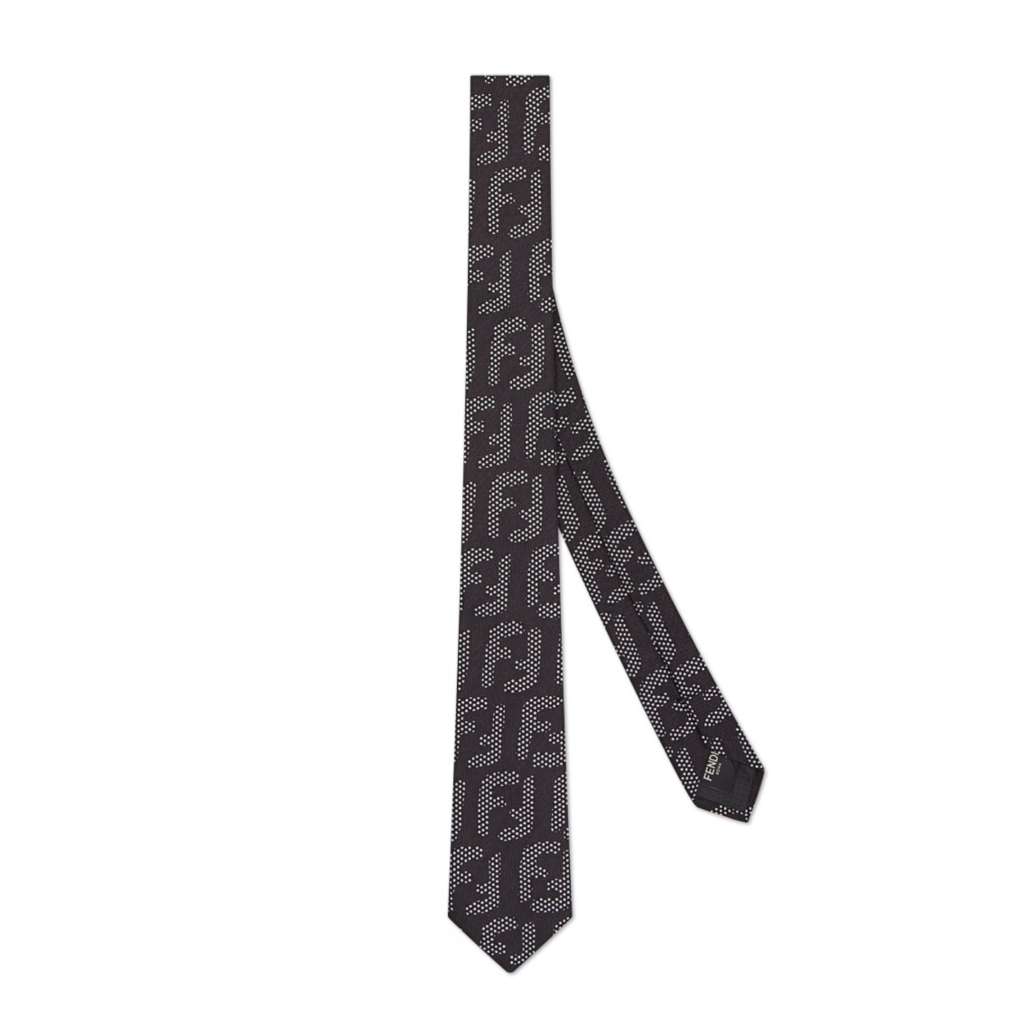 Then, I made an appointment with Fendi for the middle day of my 3-day trip. I decided to make an appointment because I would say my friend and I are not in the age range for the 'target demographic' for Fendi and I wanted them to know I was serious.
Connections
It was the day of the departure of our 6-hour voyage to London. I had not heard of confirmation of my appointment thus far but suddenly I was greeted with a text from a number I was not previously familiar with. I was pleasantly surprised when I read the whole message: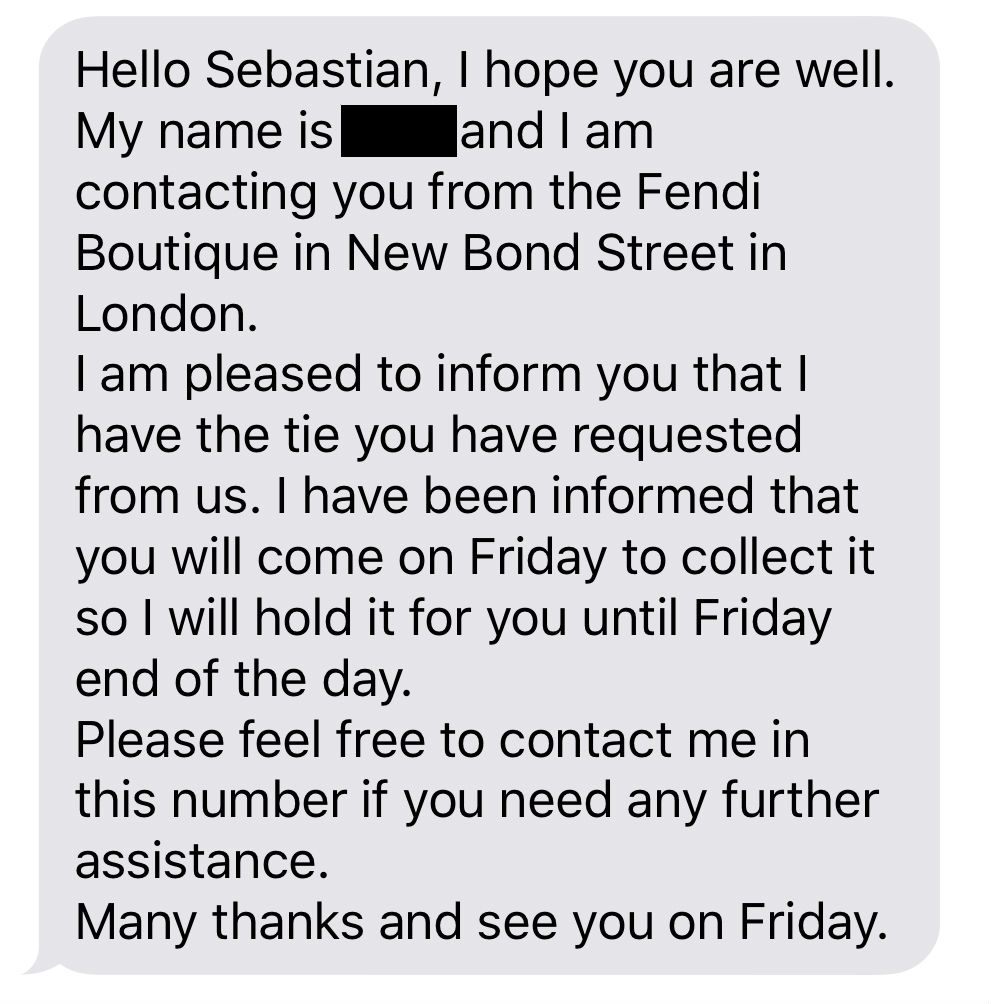 Then the day arrived at my appointment. I should also note that this day was a Friday and the Supreme drop was moved to the Friday for some reason. I scheduled my appointment for mid-morning around 10:30. So I and my friend come across the huge 'Fendi' flag on 'New Bond Street". So we are outside and the doorman opens the door and we enter. It was about 30 minutes after it had first opened and it was empty. We remark to one of the kind staff that we have an appointment and then they all consult with each other and I had the text on my phone to prove that we actually were serious. They told us that the person who had texted me had not started their shift yet and we should come back later to collect the tie.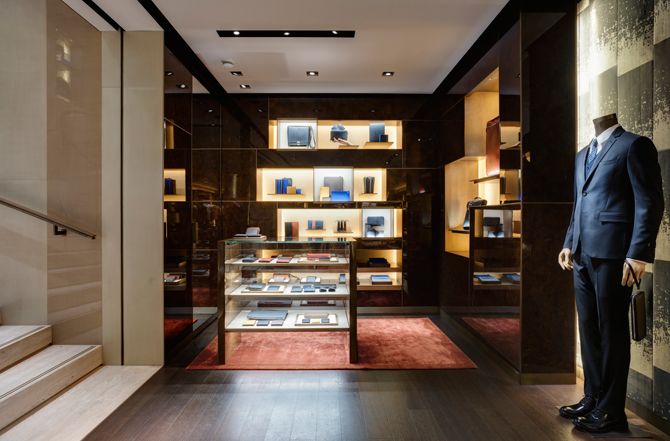 Delay time
My friend and I then decided to head to Supreme in Soho for the drop. I had never been inside Supreme before and so it was a new experience for me. We waited in line for about an hour and it was about a 30-minute walk from where the Fendi store is located. Whilst on the walk to Fendi, I had received another text message which read "Hey Sebastian. So sorry I just started my shift!". What this message shows us that the other Fendi staff must have mentioned to the person who texts me that I had already visited the store and he text to let me know – which I appreciate a lot. I replied with a text reading "No worries! I and my friend just headed to Soho and will be back soon :)". And that was the last we communicated until we would head back to Fendi.
A clear difference
My experience at Supreme really opened my eyes. Don't get me wrong – I still like Supreme. But it is obvious that is not a 'luxury brand' and it is a brand dictated by 'hype'. So we were waiting in line for about an hour as I have previously mentioned. I got in the store and there was nothing I wanted to buy – or I did not think I was going to buy anything. If you have ever been there – there is a bench in the middle of the store, so I sat on it whilst my friend was waiting in the queue to ask whether the Supreme SuperSoaker was available to buy. They had one in a case with other accessories. I was thinking that there was no way that is was gonna be available and it was just for display – I was wrong.
My friend said to me "if I get one you have to get one" and so I agreed. I am pretty sure it was a fairly hyped item and I just think it is cool. It was not as expensive as I thought it was (it obviously still was expensive though).
So my friend brought one and then I lined up in the queue. When it was my turn I asked the person behind the counter "Excuse me is there any more SuperSoakers left?". I was polite and I just did not want to say "Can I have a SuperSoaker" in case my friend took the last one and I would have just awkwardly left the shop. The cashier replied, "Well obviously as your mate just brought one." I could have just left the shop but I was not going to let 1 hour of standing the sweltering sun go to waste and so I pulled the trigger (sorry) and brought it.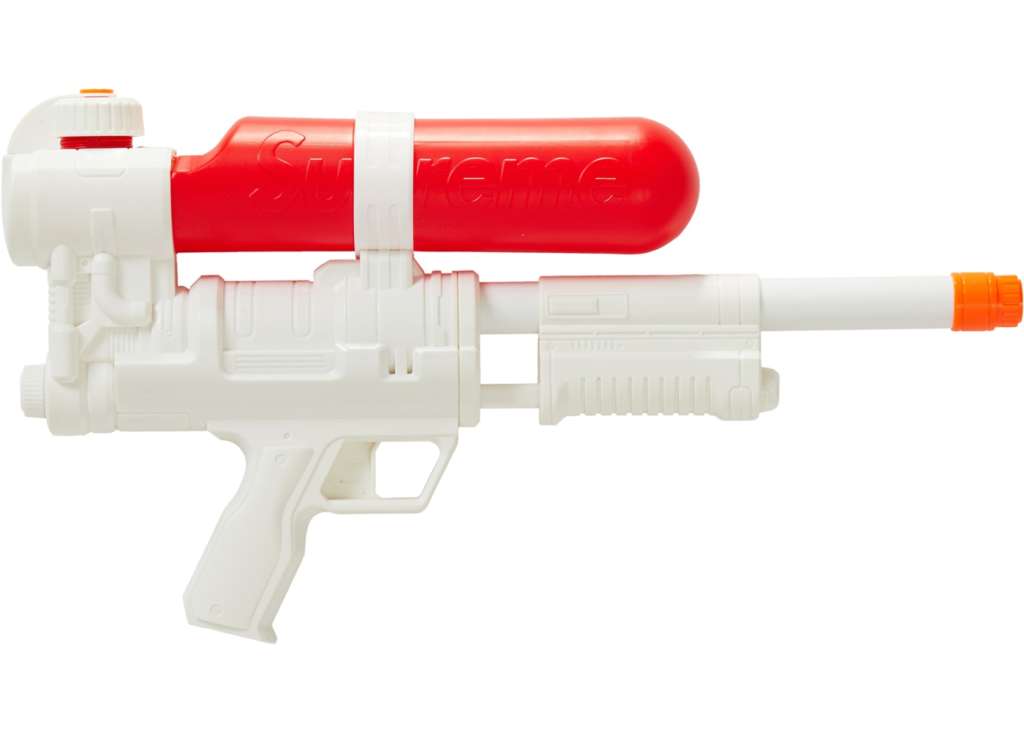 Luxury service vs Hype service
That response really annoyed me. I do know that it may just be from that 1 member of staff but still. I do not see why not they could have replied with "yeah they are". In my opinion, a brand needs it, customers. The customers choose what product to buy and from what brand. The customers are always more powerful than the brand and that is why winning the trust of the customer is key. A brand based on 'hype' like 'Supreme' can decline in popularity as fast as it gains popularity so I think it is important to have excellent customer service. And that is why these designer brands with excellent customer service have survived for 100's of years.
"NO BRAND CAN BUY ITS CLIENTS… THE CLIENTS ARE ALWAYS MORE POWERFUL THAN THE BRAND BECAUSE THEY DECIDE ABOUT THE FUTURE SUCCESS AND REVENUE OF THE BRAND"

Philipp Plein
Comparison
To be fair to Supreme – it is not meant to be considered as a 'luxury' brand. But that does not mean that you cannot have excellent customer service. With my experience, I decided to 'Kill them with kindness' and continue to be nice.
So It is around 2 pm when we went back to Fendi. This time the staff knew who we were and what our purpose was. The menswear is downstairs so we head down this elegant staircase with beautiful displays. And the person who took us down says they were going to find the person I had contacted. He was on his lunch break. Typical that we went there 2 times and this member of staff was unavailable. However, he took time out of his lunch break to deal with us. I find that incredible that they have that much dedication.
Worthy clients
Nevertheless, my friend and I sit on a couch in the middle of the bottom floor. I was just so excited by the whole experience. The staff were really nice also, for example, they noticed we had massive 'Supreme' bags and they asked us what we brought. They were saying how cool our items were and we were just talking about our reasons for visiting London whilst one of the other members of staff 'prepared my purchase'.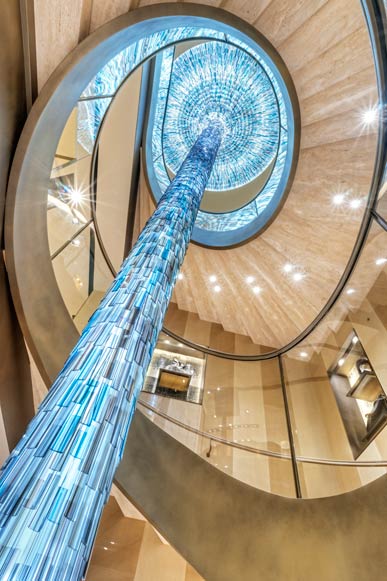 The coolest moment of the whole experience was when another gentleman entered the bottom floor. I could tell he was rather wealthy. He asked the member of staff who was talking to us whether an item he was holding was in a particular size and the member of staff replied: "Do you mind waiting a couple of minutes – I am just working with a client". When he said that I was just thinking "I am????"
Concluding my experience
Some people may find it a bit excessive to make an appointment for buying 1 tie. But I am so glad I did. First of all, I was treated with the utmost respect for putting some planning into my purchase. Also, a tie is a very specific item and I could not even spot it on display in the store. So If I had just gone into 'Fendi' without booking an appointment I would have been saying "they don't have it, oh well" even though they did have it.
So we are waiting and another really cool moment happened. Another member of staff walked out of some secret door with a massive bag and says "Sorry we do not have any more tie bags – is this one ok for you?". Yes, it is 100%. I also love the fact that they have specific bags for ties.
Then they took me to a different room to pay. it was small and dark with a bar-like table with a small light directed to the table. I paid for my tie and left after shaking all their hands and saying thank you for the kind service.
That concludes this post about Fendi. Fill out the form below if you want to get updated every time I post. Thank You.